Oakwood / A.P.C.I
Landscape Management Services
Oakwood / A.P.C.I. is a multi-disciplinary design/consulting/contracting firm which provides for our clients the best of professional landscaping services. We are capable of taking an idea from concept to completion. Our abilities are unsurpassed in transforming an idea or concept into a sound and aesthetically pleasing design. We are headquartered in Lilburn, Georgia and provide service throughout the Southeast.
Client Focused Landscape Management
Listening and understanding the value of our client's ideas and objectives is the key to providing excellent service. We like to think of this as client focus. The diversity of our multi-disciplinary services provides access and continuous working relationships with the landscape industry, residential communities, public and private agencies, architects, developers, design-build contractors, general contractors and management consulting organizations.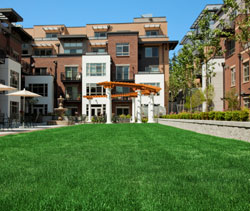 Oakwood / A.P.C.I
Landscape Management Services
Landscape Construction
Landscape Improvement / Renovation Services
Site Feasibility Studies
Comprehensive Fountain and Swimming Pool Design
Landscape & Hardscape Design
Hydroseeding/Erosion Stabilization
Land Planning
Zoning Plan Preparation
Historic Restoration and Renovation
Schematic Site Engineering
Construction Plans and Detailing through Bid Documents
Tree Transplanting & Removal Services
Chemical Applications
Ornamental Horticultural Services
Roof-top Garden Plantings/Green Roofs
Call
770-381-2456
or click to request a quote on
Landscape Design Build
Services.
Oakwood A.P.C.I. is headquartered in Lilburn, Georgia and provides landscape management services to the greater Atlanta area, Georgia, as well as, Chattanooga, Murfreesboro, Nashville, Tennessee and throughout the Southeast.